Solar LED
street lighting
It is independent on the voltage supply

It has no running costs
It is completely service-free technology

Solar LED street lighting of the LEDEOS EV3 12 series is completely independent on the voltage supply, thus it is suitable for fitting it to places with power supply problems.
Solar street lighting is 90% in the stand-by mode and work only 10% in full power. This is thanks to the sun relay which secures that the solar lamps shine only when needed. Solar street lighting includes a PIR sensor, or also a motion sensor, which controls switching on and off the solar lamp.
Complete solar LED street lighting will be assembled according to the customer´s requirements.
The standard solar assembly for regular operation is the solar panel 115 Wpp.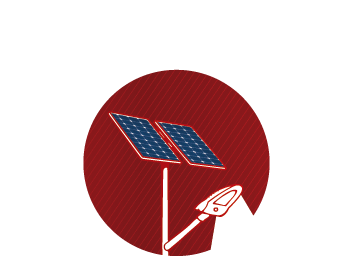 For more demanding conditions (worse availability of sunshine), we recommend the solar panel 230 Wpp.
Solar street lighting can contain
The sun relay is used for controlling the lighting based on the level of the surrounding light. Sun relays have an adjustable level of lighting intensity. They save energy and time by the fact that solar lights shine only when it is needed.
The PIR sensor, or the motion sensor, scans if there is any motion in a certain distance. If the solar light with the sensor scans any motion, it will immediately switch on from the stand-by mode into full power.
AKU BOX is a protective plastic box which includes accumulators, a terminal box and an outlet bushing. AKU BOXES can be installed on a post or into the ground. Single AKU BOXES differ in capacity (24 Ah, 40 Ah, etc.), dimensions and weight. AKU BOX with the capacity 24 Ah is recommended for regular operation.
Secondary optics increases the lit up area and enables directing the light flux.
The GPS module programs the solar lighting for up to 5 modes during 24 hours. The lighting saves the operation history into a well-arranged chart.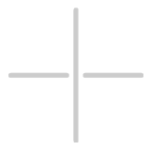 Combined operation battery/power network
The combined operation battery/power network is supplied from the power network 230 VAC. When connected to the power network, part of the solar lighting charges the reserve accumulator and part of the current is distributed to the load.
Exclusive offer of accessories
We also secure solar lights installation, transport to the place of destination and quality service. Transport costs are added to the installation price.
It goes without saying that we install lighting complement individually, based on the customer´s request and according to the location.
Prolonged LEDEOS
guarantee
Unique system of LED diodes cooling
service life80 000 h.
All products
are developed
and produced
in the Czech Republic
All products
are protected by the
Intelectual Property Law